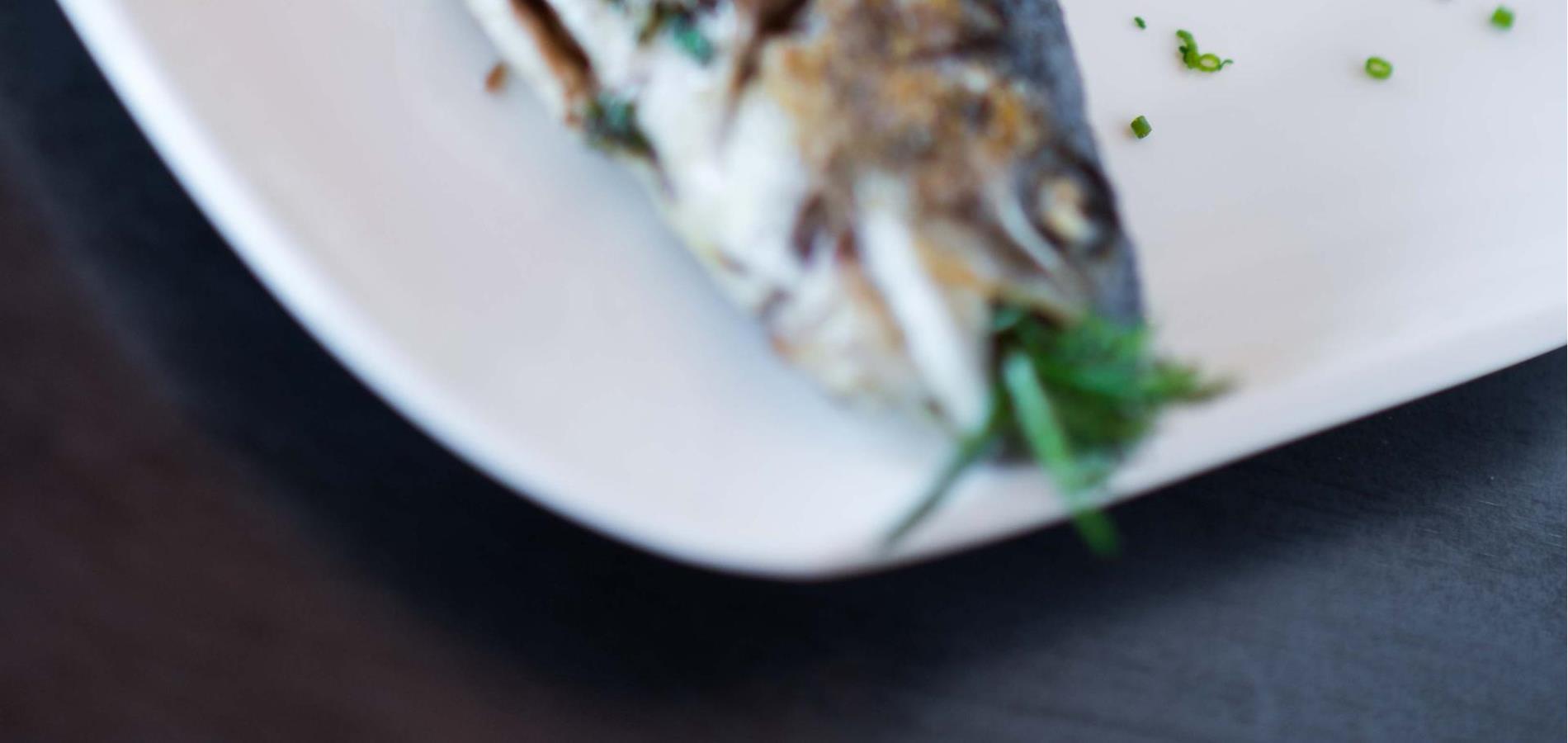 Trout "alpine-mediterranean style"
filled with sage, capers and dried tomatoes with fried potatoes
for 1 person

1 fresh trout
1 tablespoon capers
1 teaspoon dried tomatoes, sliced
½ clove of garlic
2 sheets fresh sage, sliced
some fresh lemon juice
2 boiled potatoes (the day before), cut in thin pieces
sunflower oil
herbal salt, pepper from a mill

Rinse trout under cold running water; pat dry with paper towels.
Season the trout inside with lemon juice and salt. Fill it with capers, dried tomatoes, garlic and sage.
Heat the sunflower oil in a pen and cook the trout for about 12 minutes, flipping it from time to time.
Preheat a pan with sunflower oil. Fry the potatoes while turning them over gently twice during cooking. Add some salt and when the slides turn golden, the potatoes are ready.
Our tip:
Roasted potatoes with onions is also a delicious combination. Serve them with fresh parsley.
Enjoy your meal! Claudia Laner – Gasthof Waldbichl
Download recipe
Trout alpine-mediterranean