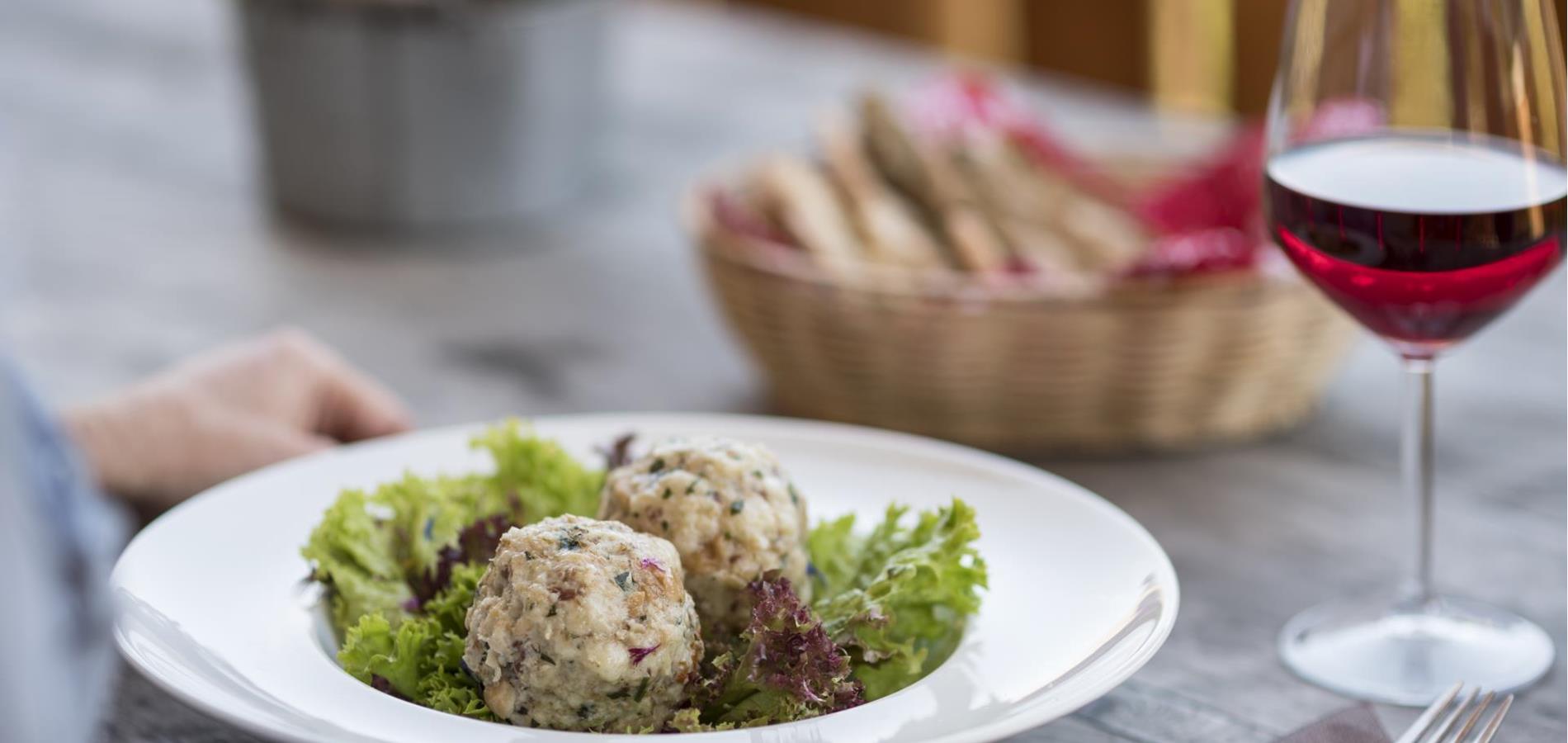 Vegetables barley dumplings with pecorino
A recipe by the restaurant Gasthof Waldbichl
For 4 people
Preparation time 40 min

50 g barley
150 g small white bread cubes
50 g flour
50 g pecorino
50 ml milk
3 eggs
50 g onion
80 g cubes of root vegetables, peppers and zucchini, cooked al dente
parsley
herbal salt, pepper from a mill
Let the barley simmer for about 1 hour.
Cut the onion in small pieces and steam it in sunflower oil.
Mix the flour, milk, parsley, herbs, cheese and the pre-cooked vegetables with the bread cubes. Add the barley and the hot onions. At the end add the eggs and mix them in.
Form small dumplings and cook them in salted water for about 15 minutes.
Tipp: Serve the dumplings with a creamy light sauce of vegetables and curd cheese or simply with some melted butter and pecorino.
Enjoy your meal! Claudia Laner – Restaurant Waldbichl
Download recipe:
Vegetables barley dumplings with pecorino