Back
Tripadvisor Travelers' Choice Awards: the Oscars of the Hotel Industry
The Travelers' Choice Awards from the travel website, Tripadvisor, are among the most coveted accolades in the hotel industry and are awarded in a wide variety of categories.
The Travelers' Choice Awards are among the highest honours that can be bestowed upon a hotel or restaurant. Not least because the rating is based on the independent opinions and comments submitted by users of the world's largest travel website, Tripadvisor. Grouped in different categories, such as Service, Romance, Top Luxury Hotels, Top Italian Hotels etc., the best of the best in their field are chosen and rewarded each year.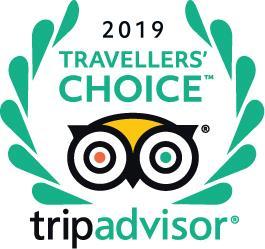 TRAVELERS' CHOICE WINNER IN AVELENGO, VERANO, MERANO 2000
The Avelengo, Verano, Merano 2000 holiday region also has its Travelers' Choice winners, and rejoices with the excellent establishments that have made the leap into the top 25 in their individual categories:
San Luis Retreat Hotel & Lodges
The idyllic San Luis hotel village with its cosy chalets and tree houses is situated in a sunny clearing surrounded by 40 hectares of private larch and spruce forest.
The San Luis Retreat Hotel & Lodges was awarded in the categories:
MIRAMONTI BOUTIQUE HOTEL
Above the spa-town of Merano lies the Miramonti Boutiqe Hotel. Between snow-capped mountains and emerald forests, Miramonti Boutique Hotel is in a magical setting.
It was awarded in the category:
Here you'll find the awarded hotels