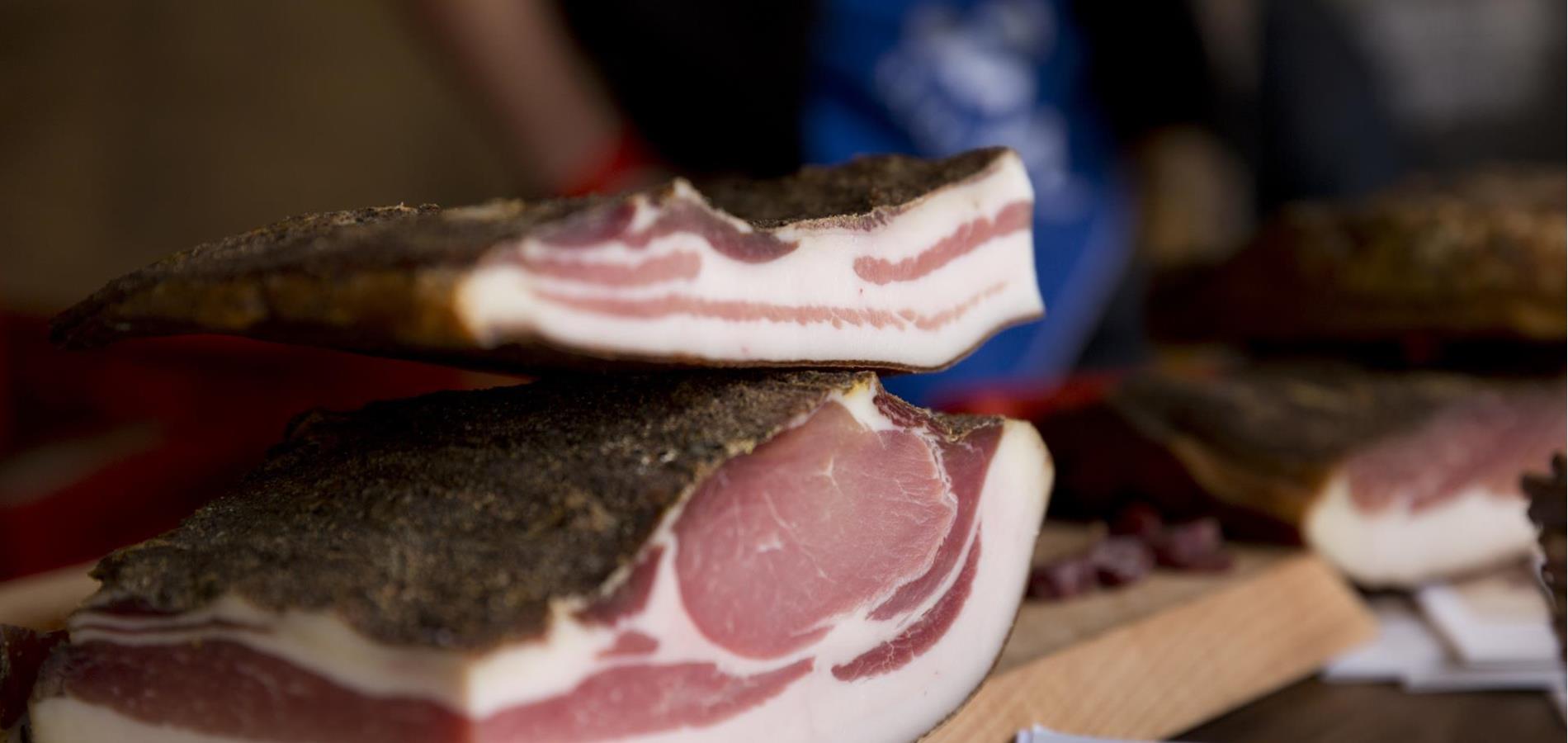 Rye Flour Spätzle with leek, bacon, olives and Pecorino
A recipe by Gregor Prenn, Restaurant Eggerhof
Rye wholemeal flour 200 g
Eggs 4
Water, Salt
Butter 50 g
Leek 50 g
Bacon 50 g
Olives 20 g
Stock
Pecorino, grated 20 g
Work the rye flour, salt, water and eggs to a smooth dough and allow to rest for 20 minutes.
Press the "spaetzle" (egg noodles) into boiling salted water using a noodle press and cook
for approx. 3 minutes.
Remove and shock in cold water.
Slice the Speck bacon and leek into strips, sauté in olive oil, add the olives and quench with
stock, add the "spaetzle" and cook for a little while.
Season to taste, toss in cold butter and sprinkle with grated Pecorino to serve.