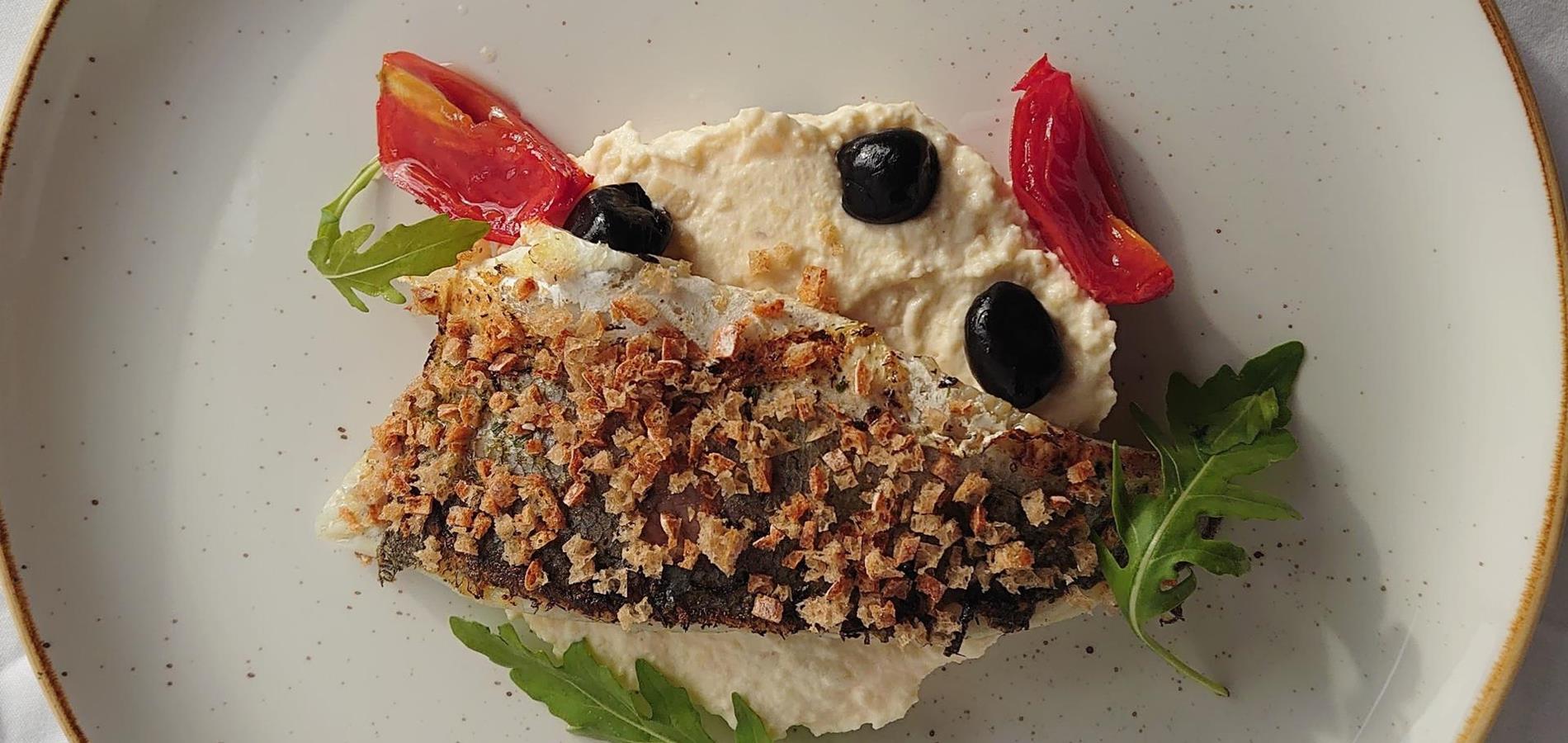 Fillet of Sea Bass sous vide perfumed with fresh herbs and olive oil and cooked au gratin with a Paarlbrot crust, accompanied by potato and olive purée and aubergine and orange mousseline
A recipe from the Hotel Gasthof Waldschenke
4 Sea bass fillet each 158-180 g
Paarlbrot cut into fine cubes 100 g
Butter 50 g
Roughly chopped garlic, lemon zest
Finely chopped mountain herbs
Ingredients for purée:
Floury potatoes 500 g
Olive oil 30 g
Milk 50 g
Mixed finely chopped olives 100 g
Salt, pepper
Ingredients for mousseline:
Aubergines, oranges 2 of each
Olive oil 2 tbsp
Garlic
Salt, pepper
Melt the butter in a frying pan, add the remaining ingredients , brown well, with a spoon distribute the contents of the pan onto the seasoned and briefly seared sea bass fillets. Gratinate for a few minutes in the oven at 200 degrees C.
Boil the potatoes in salted water, drain off the water and sieve the potatoes , add the remaining ingredients and stir together well.
Place the aubergines whole in the oven for 30 minutes at 250 degrees, remove and leave to cool. Fillet the oranges, cut into cubes. Halve the aubergines, remove the flesh with a spoon, add the garlic and olive oil, finely purée with the mixer, season with salt and pepper and stir in the oranges. Serve the
sea bass fillet with purée and mousseline.