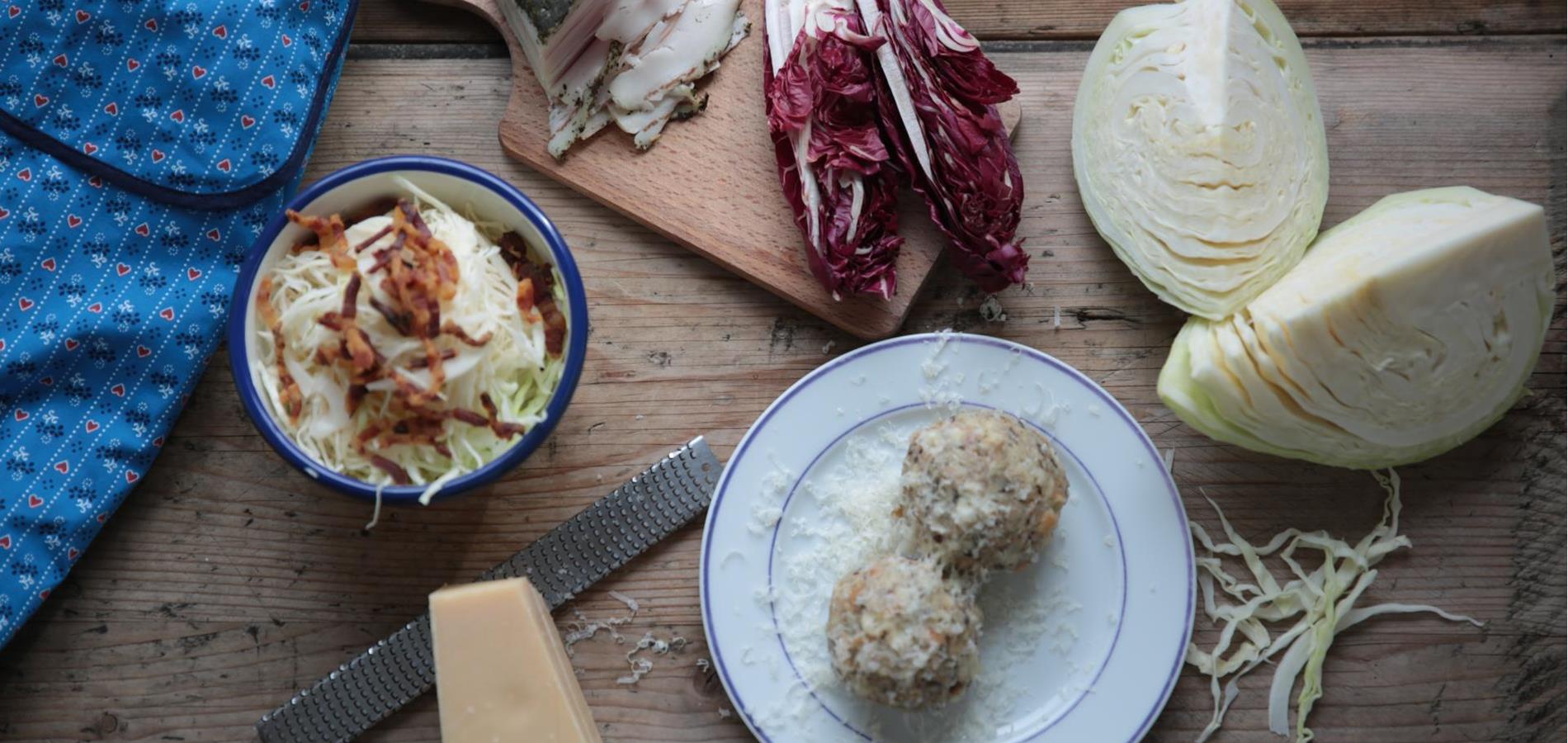 Grasweger's Buckwheat dumplings
with mountain cheese, lardo and radicchio, on a summery speck bacon and coleslaw (summer)
Serves 4

120 g dumpling bread (cubes of stale white bread)
100 g buckwheat flour
100 g lardo
100 g radicchio
80 g mountain cheese
2 eggs
100 ml water
Salt
Olive oil

200 g white cabbage
50 ml wine vinegar
70 g speck bacon
Olive oil
Salt, pepper
Quickly fry the finely sliced radicchio in a little olive oil and leave to cool. Then finely chop. Drizzle the water onto the buckwheat flour.
Finely dice the lardo and mountain cheese. Add the dumpling bread and mix with the radicchio, eggs and buckwheat flour, season with salt and, once well mixed, leave to rest for 30 minutes.
Next form into dumplings and gently simmer in boiling salted water for 10 minutes.


In the meantime finely slice the white cabbage and fry the speck (belly pork) in the pan. Add a dash of vinegar and pour over the white cabbage whilst still hot.
Season with olive oil, salt and pepper.

Arrange the white cabbage on the plate, place the buckwheat dumplings on top and serve with Parmesan cheese.