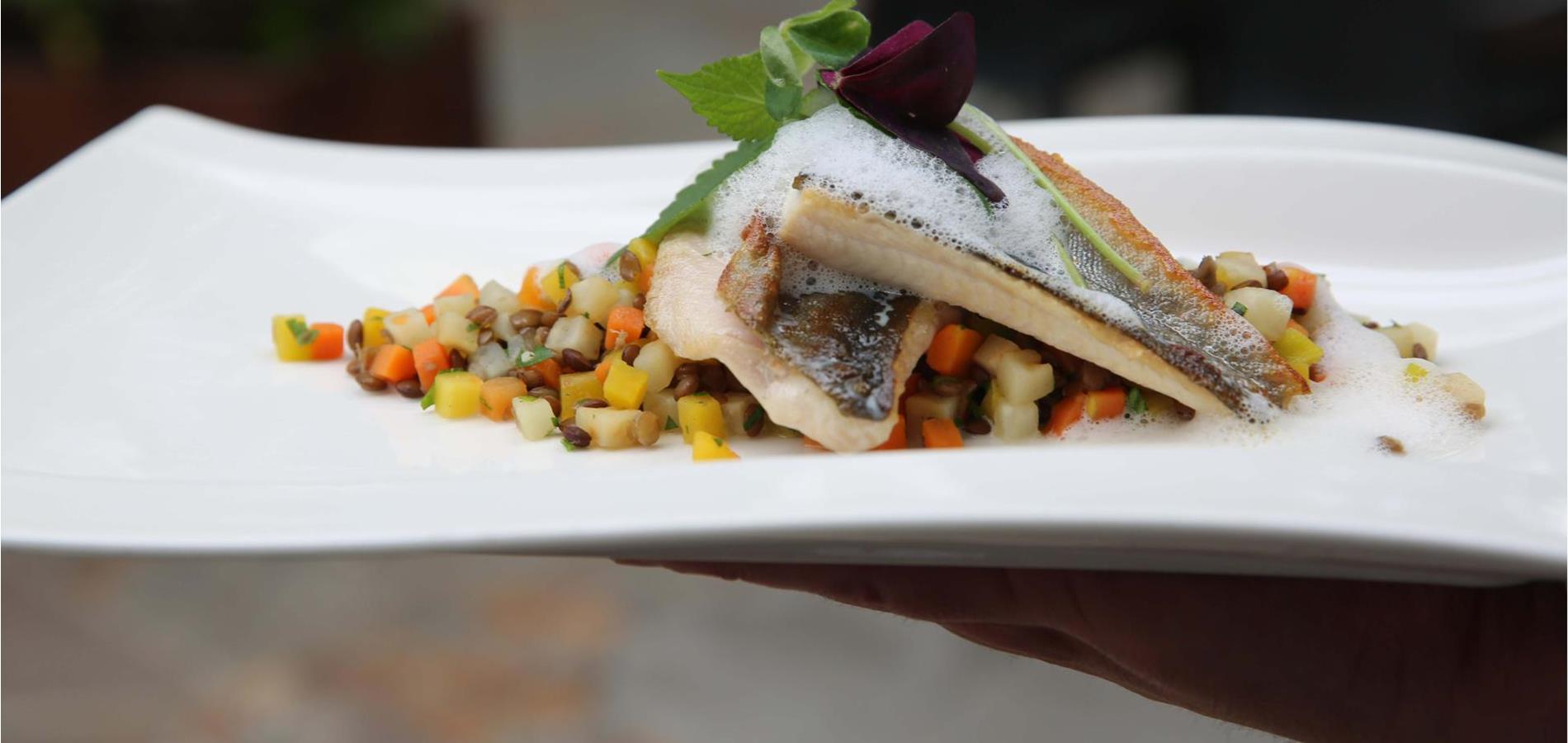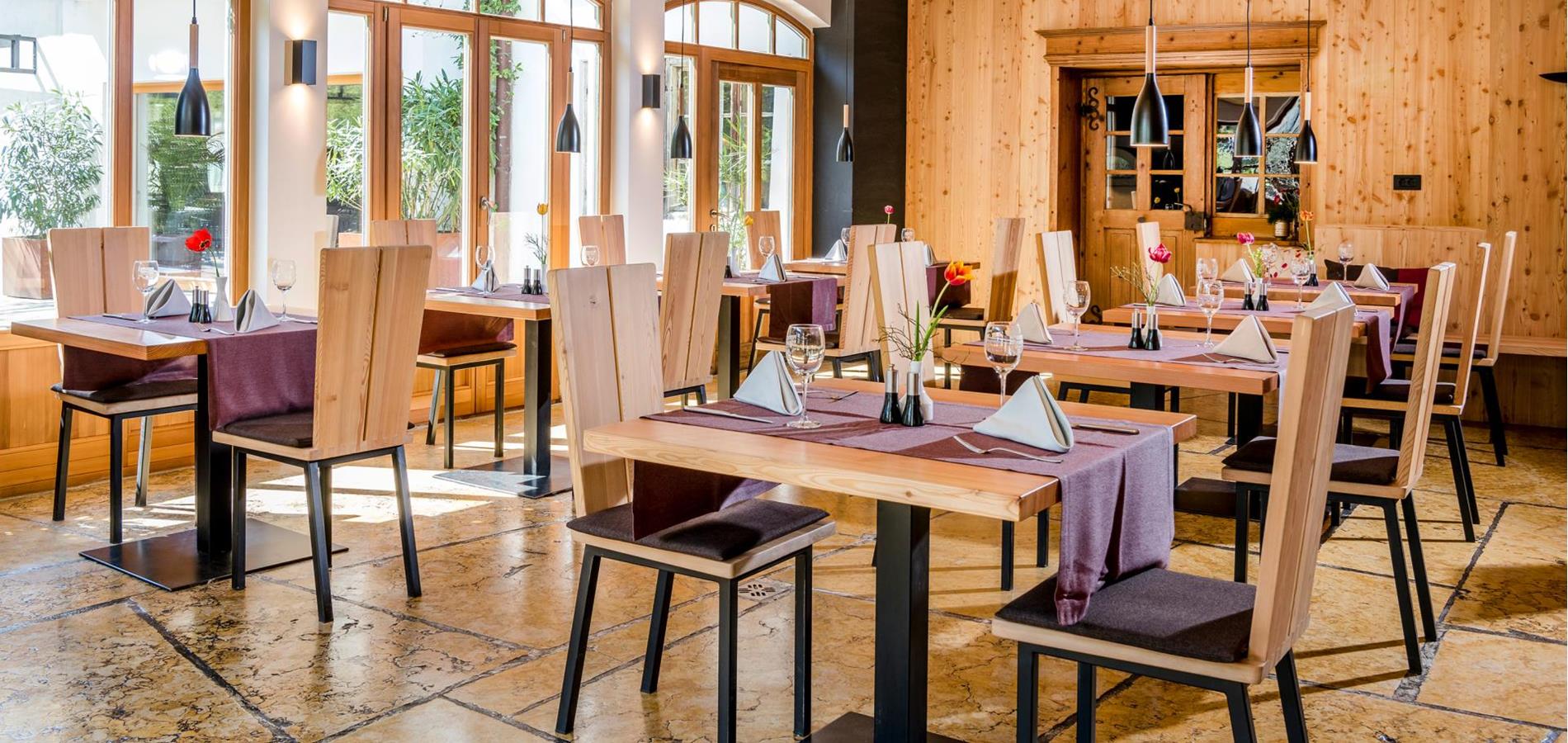 Thedl's Fillet of Speckled Trout
with Lentils and Root Vegetables on a Truffle Foam
Serves 4

4 fillets of speckled trout
800 g lentils
400 g diced vegetables (celeriac, carrots, leek)
600 ml cream
200 ml truffle oil
300 ml water
2 onions
Garlic
Dill
Sage
Olive oil
Nutmeg
Salt
Pepper
Marinate the fish with salt, pepper, garlic and dill.
Wash the lentils and boil in a pan with water (or stock), onion, garlic and sage.
Peel all of the root vegetables, clean and cut into small pieces. Gently heat the olive oil in a flat, broad-bottomed pan. Briefly sauté the diced veg in olive oil and season with salt and pepper. Pour on water, bring to the boil and cook gently. Finally, add the lentils and root vegetables.
Boil the cream with salt and nutmeg, then season with truffle oil and beat with a hand blender.

Grill the fish and place on a bed of lentils and diced vegetables. Garnish with the truffle foam.