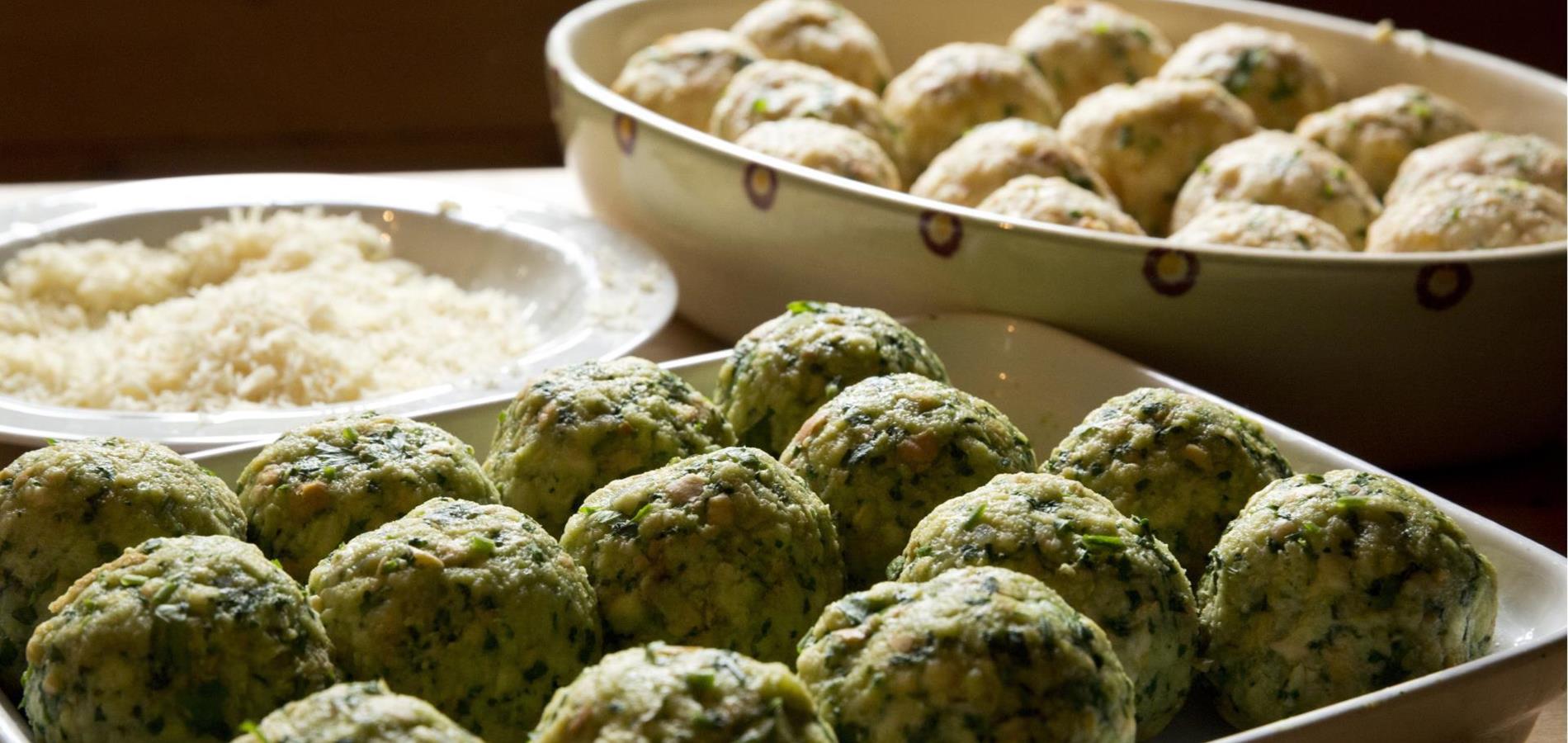 Makes approx. 30 dumplings:
600g firm white bread or dumpling bread
150g onions
150g leeks
5 tbsp butter
14 eggs
400ml milk
Salt and pepper
300g smoked ricotta, strained
200g cooked spinach, strained
10 tbsp finely chopped herbs such as parsley, chives, chervil, marjoram
6 tbsp flour

Plus
Smoked ricotta (finely shaved), Parmesan shavings, brown butter with sage, fried onions, thinly sliced streaky bacon, finely chopped coleslaw.
Cut the bread into small cubes, peel the onions, dice finely and sauté in butter with the leek. Mix together the eggs and milk, season with salt and pepper, and pour over the bread with the smoked ricotta, herbs and sautéed onions. Add the flour and mix all of the ingredients together until a smooth dough is formed. Leave to rest for 10 minutes. With wet hands form small dumplings and then cook in plenty of salted water for around 15 minutes, then serve.

Final touches
Place the coleslaw and herby dumplings on a plate, and serve with the smoked ricotta shavings, parmesan shavings, brown butter and streaky bacon.