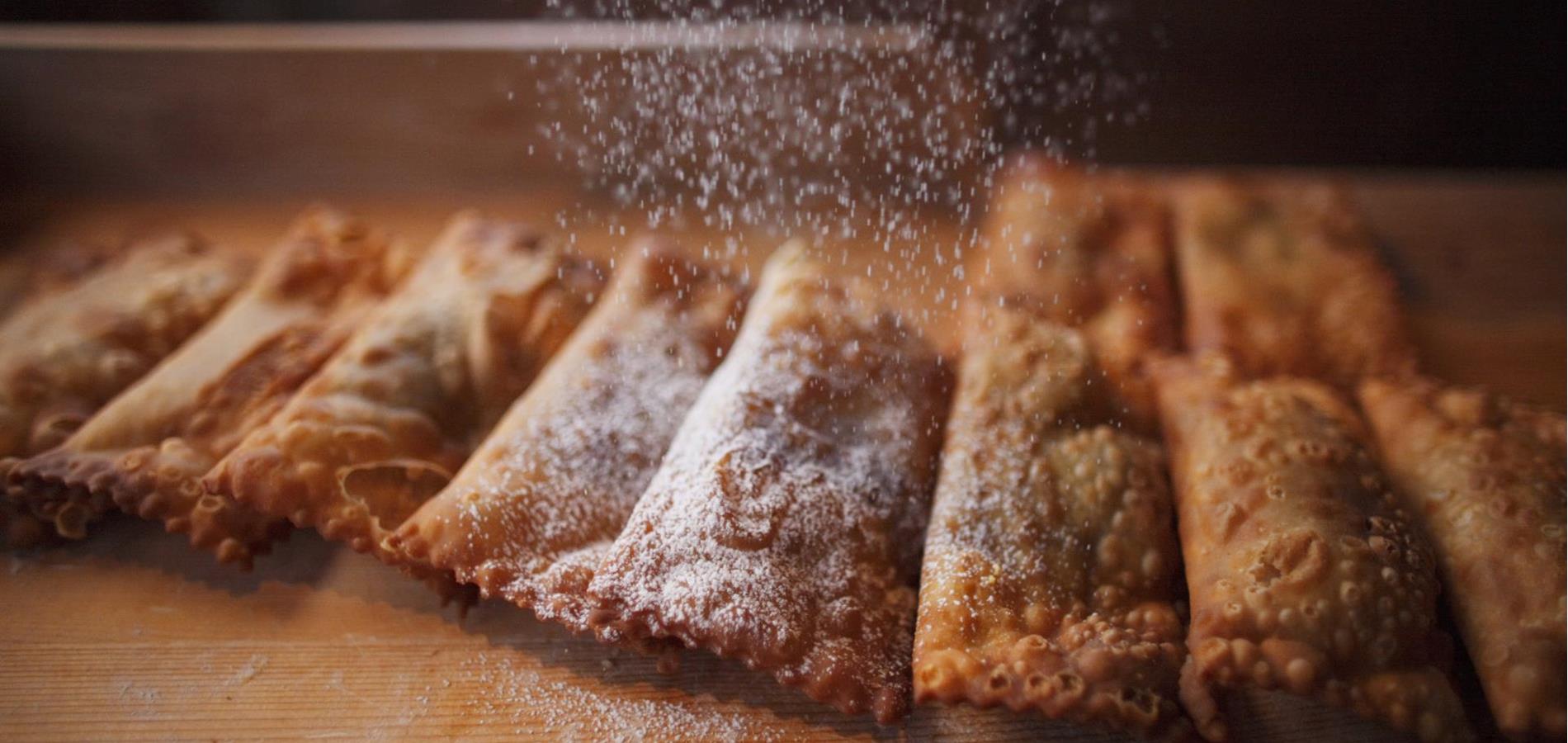 Grandma's farmer's doughnuts
Makes 25 doughnuts
1 kg flour
1/2 l milk
250 g margarine
1 pinch of salt
2 eggs

Chestnut filling:
Boil the chestnuts, salt, sieve and stir well, add cinnamon and clove powder to taste, plus as much sugar, honey and apricot jam as you want. Mix everything together well so that it looks like jam.

Poppy seed filling:
Grind the poppy seeds, prepare bechamel sauce. Add cinnamon, cloves, sugar and honey. Mix everything together well.

Dough:
Let the milk and butter melt together in a pan on the hot hob and leave to cool. Then mix with the flour, a pinch of salt and the eggs, and stir vigorously until bubbles appear in the dough.
Leave the dough to stand for half an hour, then cut into small balls and roll out very thinly. Place the filling in the centre. Fold the dough up, firmly press down the edges and roll with a crimping wheel to seal.
Cook on both sides in the hot oil until golden yellow, drip dry on kitchen roll, sprinkle with icing sugar and preferably serve whilst still hot.