Weather & webcams in Tirolo
Current forecasts and live views of the weather in Tirolo

With our current weather forecasts and the live webcams in Tirolo you can make sure you are always in the picture during your vacation in Tirolo. You can find out what's going on with the weather today and for the next few days, if the mountain weather is right for hiking and what temperatures you can expect in Tirolo and South Tyrol. Presented quickly and clearly, our weather data will help you plan the perfect vacation day!
Today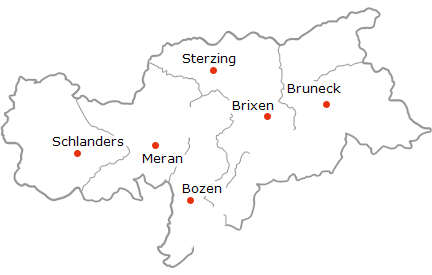 Current weather
Sunny weather with mostly clear sky. In the afternoon some thin high clouds.
Temperatures
High temperatures between 2° and 9°.
Mountains
Mountains
High pressure conditions.
Forecast
5-day-forecast

Friday
1/24/2020

Saturday
1/25/2020

Sunday
1/26/2020

Monday
1/27/2020

Tuesday
1/28/2020
© Hydrographisches Amt der Autonomen Provinz Bozen