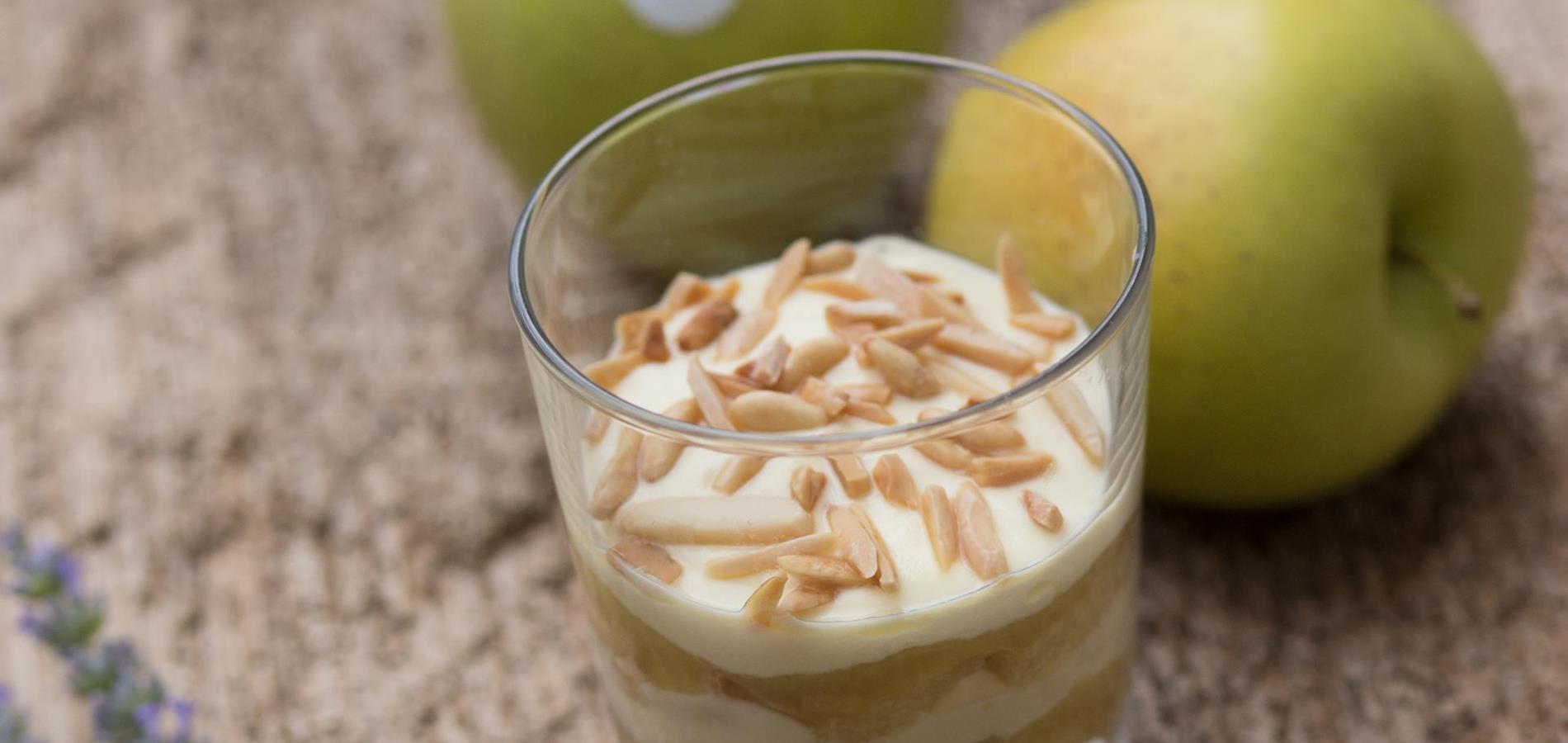 Apple tiramisù in glass
Recipe for 10 servings
2 eggs
1 egg yolk
80 gr sugar
250 gr mascarpone
250 gr curd cheese
200 gr cream
1 tablespoon egg liqueur
1 tablespoon Amaretto
lemon peel
1 vanilla sugar
about 1 kg Golden Delicious
apple juice
Sponge cake biscuits
Roasted chopped almonds and pine nuts
Applesauce: Peel the apples and cut them into pieces. Then briefly bring to the boil with a little water, mix and allow to cool.

Mascarpone cream: Cream the egg yolks and eggs with the sugar and vanilla sugar (heat up to 85 degrees in a water bath, then stir cold). Add the mascarpone, quark, egg liqueur, amaretto and the grated lemon peel to the egg mixture. Finally fold in the whipped cream.

Layer the tiramisù in glasses: Start with sponge cakes soaked in apple juice, then a layer of applesauce and a layer of mascarpone cream. Then again biscuits, applesauce and mascarpone cream. Decorate with roasted almonds and pine nuts and chill for about 30 minutes. And serve with a smile.