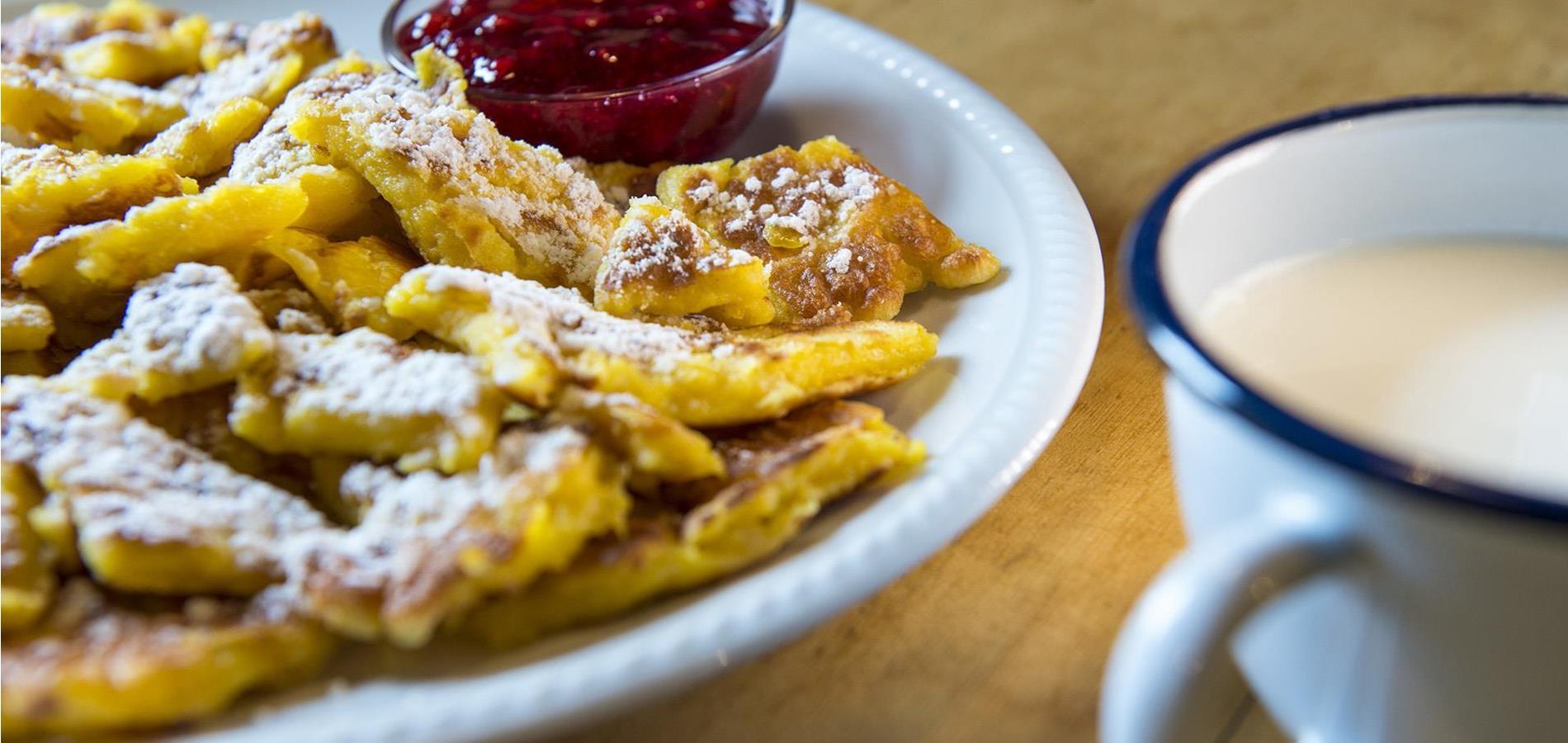 Chestnut Schmarrn
for four persons
30 g butter
2 tbsp sugar
80 ml of milk
50 g chestnut puree
2 egg yolks
50 g of sugar
3 egg whites
oil

+ icing sugar
+ cranberry jam and / or vanilla ice cream
Caramelise 30 g of butter and two tablespoons of sugar in a pan. Then 80 ml of milk are added. Simmer gently until the caramelized sugar dissolves. Then remove the pan from the heat and stir in 50 g of chestnut puree.
Beat 2 egg yolk with approx. 50 g of sugar until frothy and stir into the chestnut mixture. Then beat 3 egg whites with a little sugar until stiff and carefully lift them under the dough.

Heat some oil in a large pan, pour in the porridge dough and bake the bottom golden yellow, then turn it over.
Slide the pan into the preheated oven and bake for about five minutes. Then chop the chestnut pancakes, arrange on a plate with icing sugar and serve with cranberry jam and / or vanilla ice cream.