Today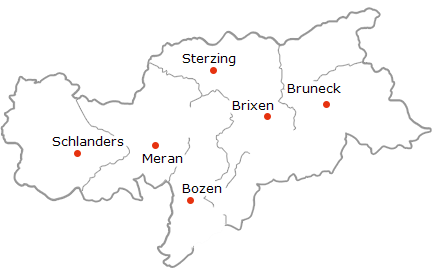 Current weather
Sunny weather and mostly clear sky.
Temperatures
Maximum temperatures from 12° to 16°.
Weather in the mountains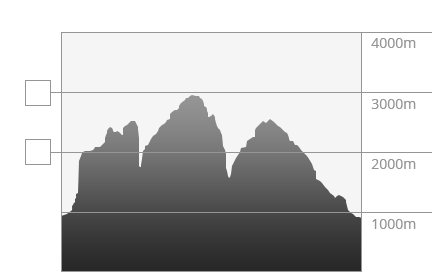 Weather in the mountains
High pressure.
Sunny conditions with clear sky on the mountains.
Mountain weather tomorrow
High pressure conditions and dry air masses will determine the weather.
Sunny weather and excellent visibility on the mountains. Increasing temperatures and moderate South winds.
Forecast
6 days forecast

Wednesday
10/27/2021

Thursday
10/28/2021

Friday
10/29/2021

Saturday
10/30/2021

Sunday
10/31/2021

Monday
11/1/2021
© Weather service Autonomous Province of Bozen/Bolzano