Weather Reports - Deutschnonsberg area
Forecasting the weather in the Deutschnonsberg area
On this page you will find all the latest information on the weather conditions in the valleys and mountains of South Tyrol.
See the latest
webcam
images of the region of Scena and Environs in South Tyrol/Südtirol.
Today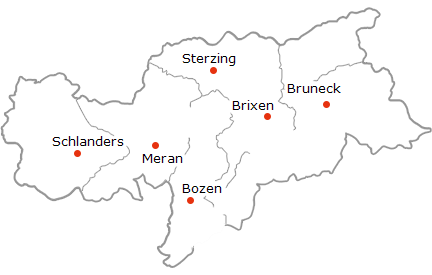 Current weather
In the afternoon sunny weather with some high clouds.
Temperatures
High temperatures between 17° and 23°.
Mountain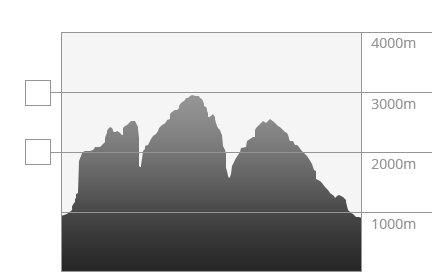 Mountain
High pressure conditions.
Mountainweather tomorrow
High pressure conditions.
Forecast
6-day-forecast

Friday
9/20/2019

Saturday
9/21/2019

Sunday
9/22/2019

Monday
9/23/2019

Tuesday
9/24/2019

Wednesday
9/25/2019
© Hydrographisches Amt der Autonomen Provinz Bozen