The climate at Parcines, Rablà and Tel
300 days of sun a year!
The climate in South Tyrol is generally exceptionally mild. It is usually referred to as being the continental mountain type climate and the Alpenhauptkamm, which extends to the north of our little village, offers good protection from the cold north winds as does the Ortler Mountain Group to the west. This part of South Tyrol is well-known for its pleasant temperatures and low rainfall and the Merano basin, especially, enjoys really beautiful weather with an average of 300 days of sun a year.
Today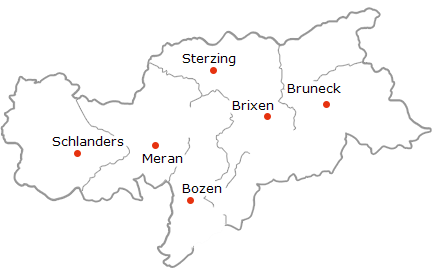 Current weather
During the day the weak precipitations will end. In some valleys will blow wind from north.
Temperatures
Highs from 3° to 7°.
Mountains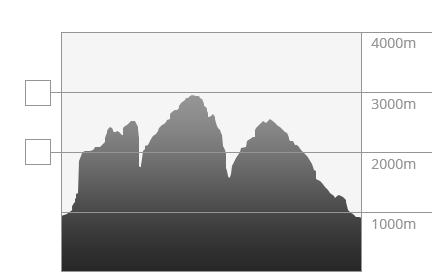 Mountains
A cold front crosses the Alps.
Mountainweather tomorrow
A low pressure brings changeable weather.
Forecast
6-day-forecast

Saturday
1/18/2020

Sunday
1/19/2020

Monday
1/20/2020

Tuesday
1/21/2020

Wednesday
1/22/2020

Thursday
1/23/2020
© Hydrographisches Amt der Autonomen Provinz Bozen