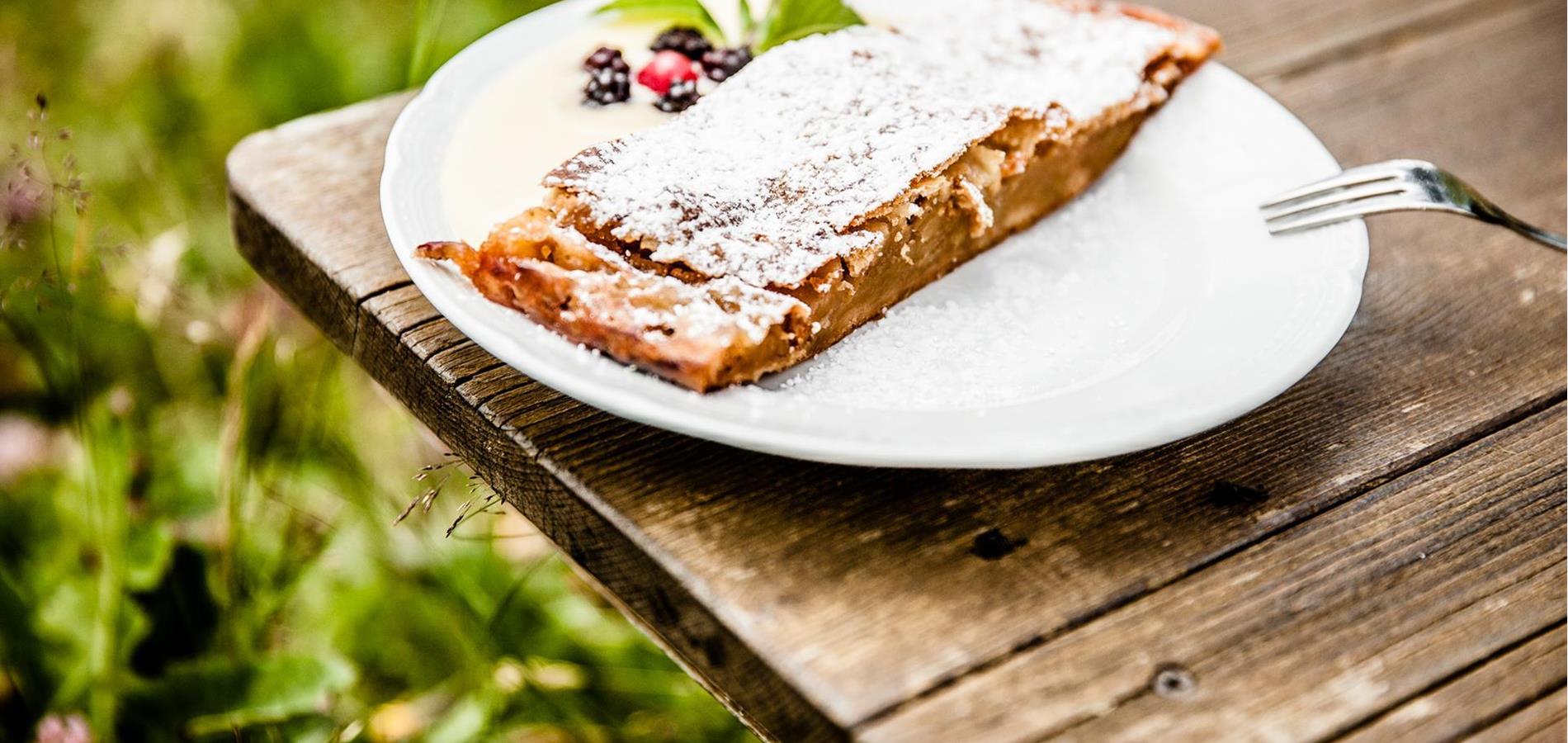 300 g flour
150 g butter
150 g sugar
1egg
½ packet of baking powder
vanilla and lemon rind

Mix the above ingredients on a wooden board.
Peel 1 ½ kg of apples, cut them into pieces and mix with 100 g sugar, a little rum, 100 g of sultanas, a little lemon rind and a pinch of cinnamon.

Roll the dough into a wide and even shape and put it onto a baking sheet. Leave some crumble on the middle part of the rolled out dough and add the prepared apple filling. Bring the sides of the dough over the middle of the baking sheet and treat it with a whisked egg. Put it in the oven to brown for 40 minutes. Sprinkle it with some sugar.