Weather
The weather in South Tyrol
The current weather in South Tyrol and the forecasts for the next days
Today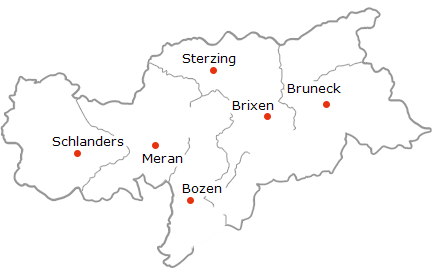 Current weather
Mostly sunny. In the afternoon and evening more and more clouds, in the night possibility light precipitation. Snow level between 600 and 1000 m.
Temperatures
High temperatures between 2° and 9°.
Mountains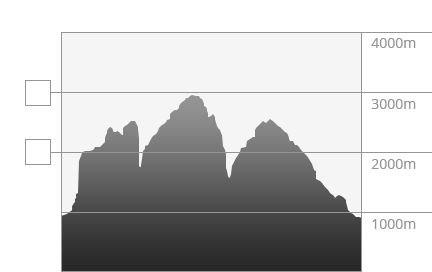 Mountains
High pressure conditions.
Mountainweather tomorrow
A depression over the Atlantic will move humid air masses towards the Alps.
Forecast
6-day-forecast

Monday
1/27/2020

Tuesday
1/28/2020

Wednesday
1/29/2020

Thursday
1/30/2020

Friday
1/31/2020

Saturday
2/1/2020
© Hydrographisches Amt der Autonomen Provinz Bozen