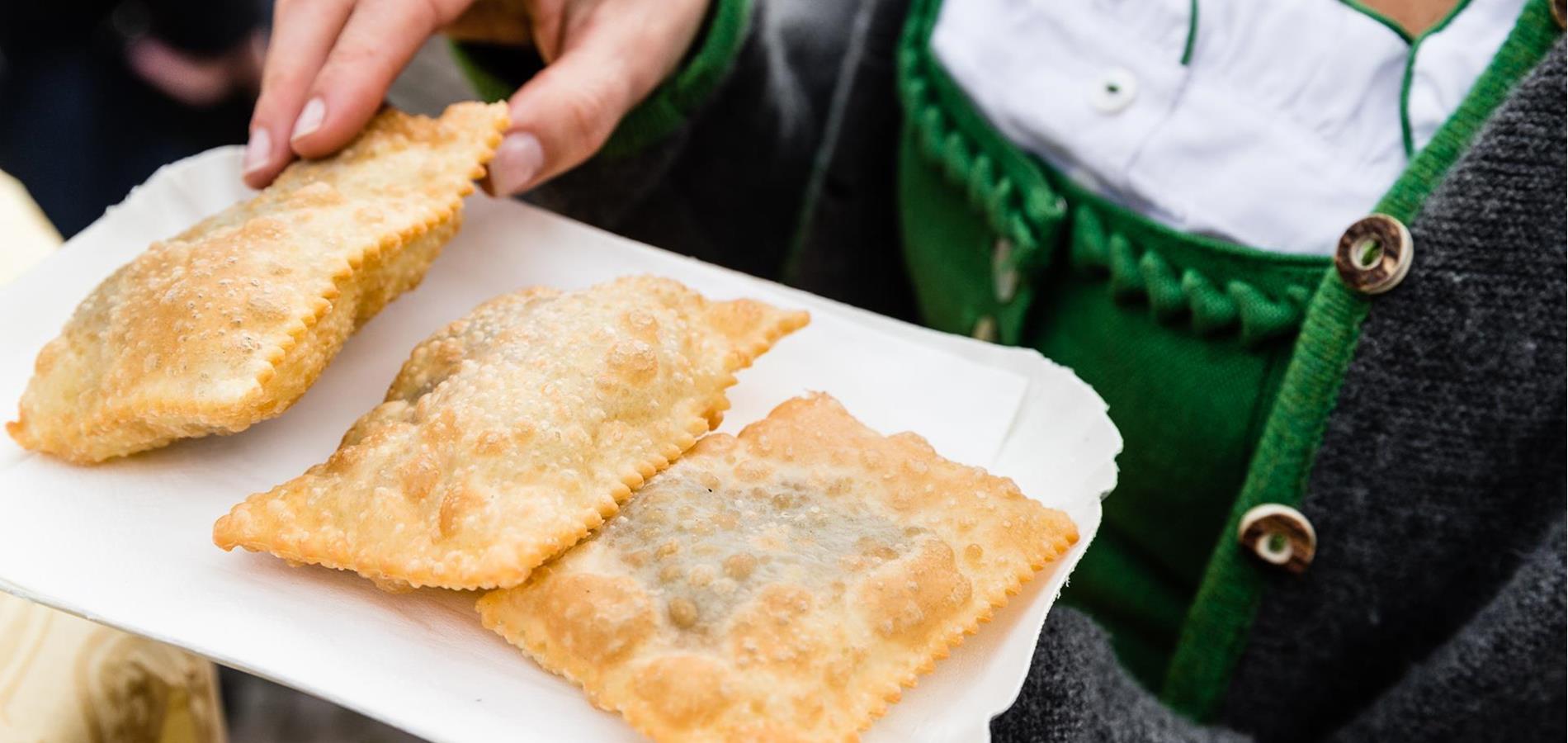 1 kg rye flour
½ cup oil or butter
1 egg
salt and milk

Make a smooth mixture, put on a piece of cloth and leave to settle.
Filling

Cook 1 kg of chestnuts and puree.
Add 250 g honey,
250 – 300 g milled poppy seeds, cinnamon and mixed spice.
Dissolve 500 g sugar in some water and add to the mixture.

Don't allow the mixture to get too thin or too thick. Roll out the dough and cut it into squares. Put some of the mixture onto each square, press the ends together and bake in hot oil.