Weather Reports in Lana and surroundings
Forecasting the weather in Lana and surroundings
On this page you will find all the latest information on the weather conditions in the valleys and mountains of South Tyrol and in Lana and surroundings.

See the latest webcam images of the region of Lana and surroundings.
Today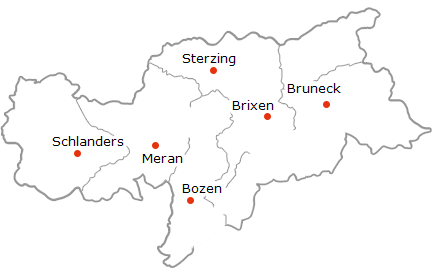 Current weather
Wintry conditions in the higher valleys above 500 m with snow fall in the morning. During the day precipitations will stop starting from the west. Unstable conditions until the evening in the Dolomites. Everywhere dry in the following night.
Temperatures
Maximum temperatures from 1° and 8°.
Mountains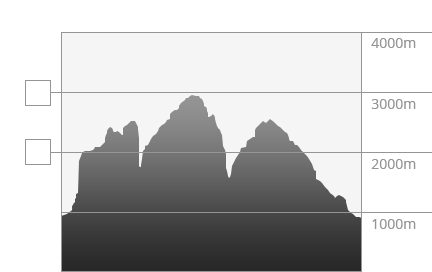 Mountains
A low pressure system over Italy continues to transport very humid air towards the Alps.
Forecast
5-day-forecast

Wednesday
11/13/2019

Thursday
11/14/2019

Friday
11/15/2019

Saturday
11/16/2019

Sunday
11/17/2019
© Hydrographisches Amt der Autonomen Provinz Bozen