Weather in Val Passiria Valley
Weather forecast for the Val Passiria Valley
On this page you will find all the latest information on the weather conditions in the valleys and mountains of South Tyrol and in the region of Merano and Environs.
See the latest
webcam
images of the region of Merano and Environs in South Tyrol/Südtirol.
See here to find out from the South Tyrolean Meteorological Service what the weather will be like today, tomorrow or in the coming week in the Val Passiria Valley. Besides the forecasted temperatures, you'll also find detailed information on weather conditions in the mountains.
Today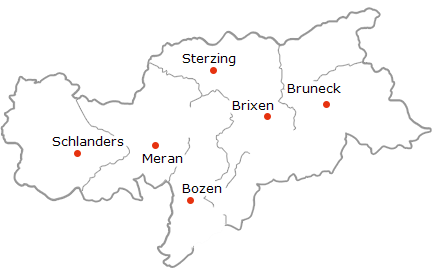 Current weather
In the morning mostly overcast with some rain showers. During the day some sunny spells, during the afternoon local rain showers will develop. Föhn winds in some valleys.
Temperatures
The temperatures will reach 16° to 24°.
Mountains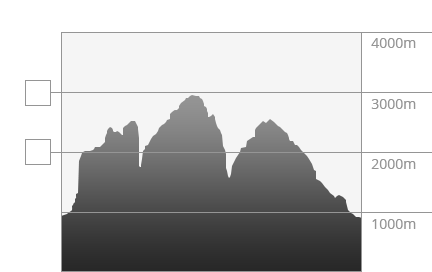 Mountains
The air masses will become more dry.
Forecast
5-day-forecast

Friday
6/5/2020

Saturday
6/6/2020

Sunday
6/7/2020

Monday
6/8/2020

Tuesday
6/9/2020
© Hydrographisches Amt der Autonomen Provinz Bozen