Weather in Val Passiria Valley
Weather forecast for the Val Passiria Valley
On this page you will find all the latest information on the weather conditions in the valleys and mountains of South Tyrol and in the region of Merano and Environs.
See the latest
webcam
images of the region of Merano and Environs in South Tyrol/Südtirol.
See here to find out from the South Tyrolean Meteorological Service what the weather will be like today, tomorrow or in the coming week in the Val Passiria Valley. Besides the forecasted temperatures, you'll also find detailed information on weather conditions in the mountains.
Today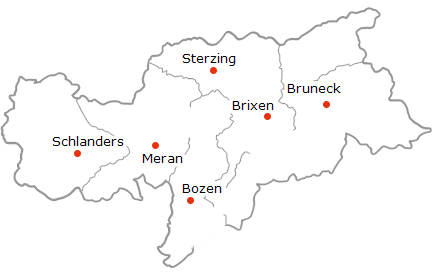 Current weather
Sunny weather, clear sky.
Temperatures
Maximum temperatures from 5° to 15°.
Mountains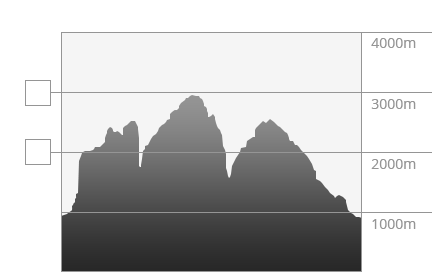 Mountains
High pressure conditions.
Mountainweather tomorrow
Humid air arriving from the north.
Forecast
6-day-forecast

Tuesday
2/18/2020

Wednesday
2/19/2020

Thursday
2/20/2020

Friday
2/21/2020

Saturday
2/22/2020

Sunday
2/23/2020
© Hydrographisches Amt der Autonomen Provinz Bozen